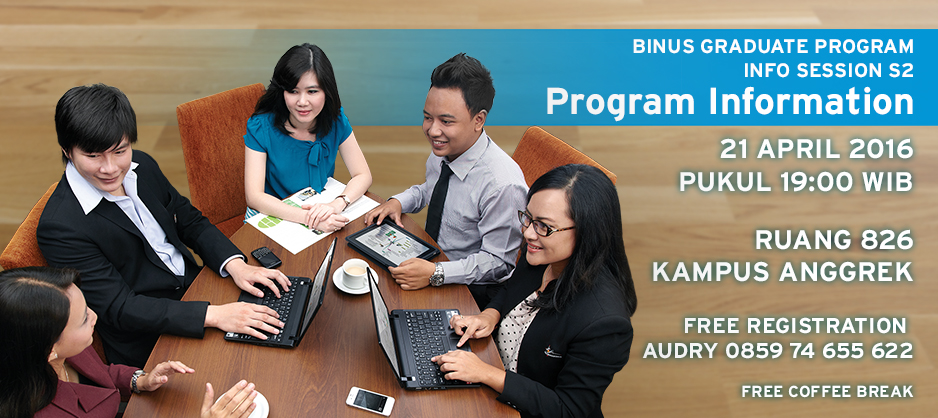 The graduates of Industrial Engineering Program have competency as a leader in supply chain engineering and industrial management which able to control the function of man, material, machine, money, method and information technology in order to reach the vision and mission of companies.
In addition, he/she able to act as industrial engineering consultant for organization in solving the problems, including evaluation to effectiveness and efficiency of the system in industry.
VISION
"The most prestigious and dynamic Industrial Engineering school in Indonesia by producing globally competitive graduates"
Mission
To produce the graduates who have comprehensive knowledge as global leader in industrial engineering field and capable to apply the principles of science engineering, information and communication technology (ICT) to understand, communicate, and synergize the team work in solving the industrial within their profession based on national and international curriculum standard.
To produce the graduates who involved in research, communication, leadership and sustainability with multidiscipline approach with the highest standard of profession and ethical practice in the area of industrial engineering to increase the quality life of society in national and international.
To produces the graduates who have advanced industrial engineering skills, information communication and technology, and entrepreneurship to contribute to the field of global engineering, economy, and environment.
PROGRAM OBJECTIVE
Recognize problem context and apply appropriate engineering design methods and tools to represent, integrate, and solve problems to work productively within their professions.
Possess effective communication and leadership strategy and commit to the highest standard of profession and ethical practice
Understand the integrated and broad nature of the Industrial Engineering with appreciation of the depth of the field and able to find and utilize the up-to-date information and tools as needed.
GRADUATE COMPETENCY
An ability to apply mathematics, science, and engineering to the Industrial Engineering domain.
An ability to collect, analyzes, and interprets the data used in designing and conducting experiments.
An ability to design a system, component, or process to meet desired needs within realistic constraints such as economic, environmental, social, political, ethical, health and safety, manufacturability, and sustainability.
An ability to identify, formulates, and solves problems through Industrial Engineering approaches.
An ability to function in multi-disciplinary teams.
An understanding of professional and ethical responsibilities.
An ability to communicate effectively.
To determine impact of Industrial Engineering in a global, economic, environmental, and societal context.
A recognition of the need to engage in life-long learning.
An updated knowledge of contemporary Industrial Engineering related issues.
An ability to use the techniques, skills, and modern engineering tools necessary for industrial engineering practice.
PROSPECTIVE CAREER OF THE GRADUATES
Master of Industrial Engineering graduates have the opportunity to fill the positions at prestigious firms such as the Industrial Engineering Function Division Top Management, Supply Chain Engineer, Engineering Consultant, Project Manager, Quality Engineer, Manufacturing Engineer, Production Engineer, Human Resources Management, Lecturer, and Researcher.
COURSE STRUCTURE
Code
Subject
Credit
STAT8001
Statistical Analysis & Research Methodology
3
ISYE9001
Engineering Optimization
3
ISYE9002
Quality Assurance & TQM
3
Stream: Industrial Management
ISYE9003
Risk and Industrial Management 
3
Stream: Supply Chain Engineering
ISYE9004
Global Supply Chain
3
Code
Subject
Credit
MGMT8005
Operation Management
3
ISYE9006
Human-Integrated System
3
ISYE9007
Human Performance Technology
3
ISYE9002
Quality Assurance & TQM
3
Stream: Industrial Management
ISYE9003
Risk and Industrial Management 
3
Stream: Supply Chain Engineering
ISYE9004
Global Supply Chain
3
| | | |
| --- | --- | --- |
| Code | Subject | Credit |
| ISYE9012 | System Simulation and modeling | 3 |
| ISYE9013 | Occupational Safety & Health Management | 3 |
| MGMT8006 | Human Capital Management | 3 |
| RSCH8011 | Thesis | 6 |
Faculty Member S2 Teknik Industri
Prof. Dr. Harjanto Prabowo
Prof. Dr. Gerardus Polla
Prof. Bahtiar S. Abbas, Ph.D
Prof. Ir. Satrio Soemantri Brodjonegoro, Ph.D
Firdaus Alamsjah, Ph.D
Mesdin Kornelis Simarmata, M.Sc, Ph.D
Dr. Ho Hwi Chie, MSc
Taufik Bin Roni Sahroni, ST., MT., Ph.D
Tota Pirdo Kasih, S.T., M.Eng., Ph.D
Dr. Anggara Hayun Anujuprana, S.T, M.T.
Dr. Ir. Djoko Soetarno, D.E.A.
Arief B. Suharko, B.S.E.E., M.S.E.E., Ph.D.
Ir. Bambang Sugiharto, M.Eng.Sc.
Khristian Edi Nugroho Soebandrija, BSIE, MM
K. Gita Ayu, MSIE
Ir. Andre M.R. Wajong, MBA